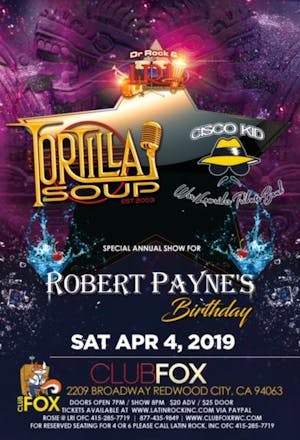 POSTPONED - Tortilla Soup with Cisco Kid
Club Fox welcomes Tortilla Soup and Cisco Kid in Latin Rock Inc.'s Special Annual Show for Robert Payne's Birthday!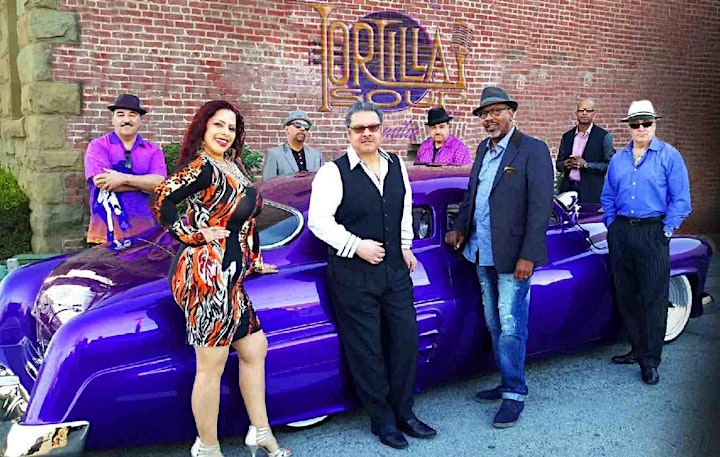 Influenced by a variety of music, Tortilla Soup was formed to bring the flavor of the 80's and 90's along with a bit of R&B and a few tunes to the forefront of today's music. Mixing the past with the music of today is what Tortilla Soup brings to its audience. They rock every event with style and great stage presence.
Manager, Robert Payne is very proud of the experience and talent in Tortilla Soup, now in its 15th year Robert says it's important that "you don't fill a bus up with anyone and just drive around; you fill it up with the right people and know where you are going." Tortilla Soup definitely knows where it's going and is ready to perform for you.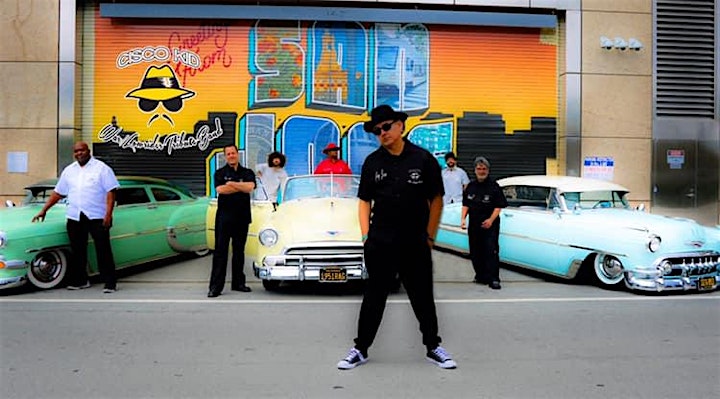 "CALIFORNIA'S TOP" WAR/LOWRIDER TRIBUTE BAND
CISCO KID ....... made up of the Bay Area's top musicians, led by Recording Artist Drummer/ Vocalist "Joey Jam" Flores, whose band members, including him, have played with The Temptations, Joe Luis Walker, Smash Mouth, Edwin Star, and Al Green just to name a few, will be taking you down memory lane with all the TOP HITS of the Legendary Band WAR/LOWRIDER...... such as Me and My Baby Brother, Why Can't We Be Friends, Cinco de Mayo, Don't Let No One Get You Down, Lowrider and of course CISCO KID.
When you name legendary bands out of California and the Bay Area names like Santana, Journey, Tower of Power, Malo and Tierra come up... and WAR/LOWRIDER is definitely in that group!!!
Venue Information:
Club Fox
2209 Broadway
Redwood City, CA, 94063