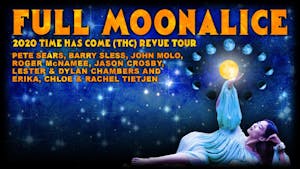 FULL MOON ALICE - Time has Come Revue - w/T Sisters & New Chambers Bros.
Club Fox welcomes FULL MOON ALICE - Time Has Come Revue - w/The T Sisters & The New Chambers Brothers.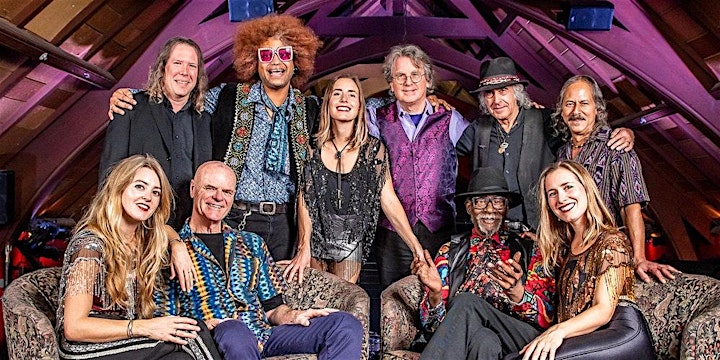 Full Moonalice is a psychedelic, roots-rock band of seasoned musicians mixing a variety of genres with extended musical improvisations that evoke a sense of adventure and exploration. Everyone is a part of the experience and the music inspires dancing and other acts of self-expression. Every show has an original art poster created by a well-known artist memorializing that event and given to all attendees…each poster has its own Moonalice legend. All concerts are broadcasted live in HD and available in archive shortly after their set. 
Full Moonalice plays mostly original material mixed with several covers, and during their extended freeform jams the band moves as one, drawing from many musical genres honed from years of experience playing with various major acts. Their single "It's 4:20 Somewhere" has been downloaded over 6 million times. Social media: nearly 424,000 on Facebook & over 67,000 on Twitter. Their extensive tour schedule and videos of every Full Moonalice show can be seen at moonalice.com and every show poster with legends can be viewed at moonaliceposters.com.
THE BAND:
* Barry Sless: lead guitar, pedal steel (Phil Lesh & Friends, David Nelson Band)
* Pete Sears: keys, guitar, bass (Rod Stewart, Jefferson Starship, Hot Tuna)
* John Molo: drums (Bruce Hornsby, Other Ones, Phil Lesh & Friends)
* Roger McNamee: rhythm guitar and bass (Doobie Decibel System, Flying Other Brothers, Guff, The Engineers)
* Jason Crosby: keyboards, fiddle. (Jenny Lewis, Terrapin Family Band, Phil Lesh, John McLaughlin, Robert Randolph & The Family Band, Susan Tedeschi)
* Lester Chambers: vocals, harmonica (Chambers Brothers, The New Chambers Brothers)
* Dylan Chambers: vocals, cowbell (Midnight Transit, The New Chambers Brothers)
* Erika Tietjen: vocals, guitar (T Sisters)
* Chloe Tietjen: vocals (T Sisters)
* Rachel Tietjen: vocals, guitar (T Sisters)
www.moonalice.com
www.facebook.com/moonalice
www.twitter.com/moonalice
www.instagram.com/moonalice
www.youtube.com/user/moonalice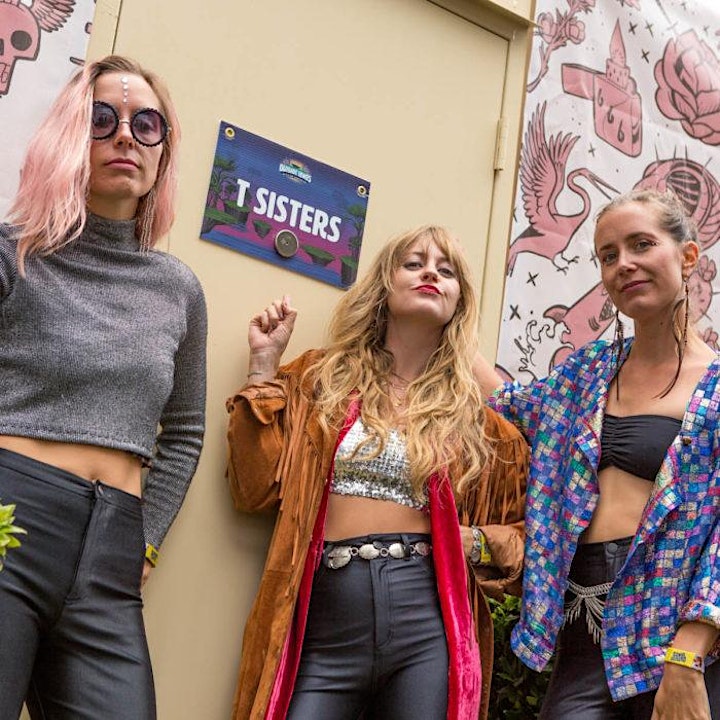 Distinguished by close harmonies, catchy melodies and potent lyricism, the T Sisters have created a refreshing brew of indie-folk/Americana music. Blood sisters Erika, Rachel and Chloe Tietjen flow seamlessly between styles and moods, from roots to pop and sassy to sincere, captivating listeners with their eclectic sound and soaring harmonies.
This past spring, the T's journeyed to Nashville to create a compelling EP with renowned artist/producer Oliver Wood of The Wood Brothers. While T Sisters' prior releases delved into personal themes, this project represents a more mature and reflective chapter for the sisters, exploring deeper subjects of societal division, dubious authority, spiritual renewal and activism through music. Adding to the T Sisters' self-accompaniment and inimitable sibling harmonies, We Are Bound features the distinctive playing of Jano Rix (The Wood Brothers), Chris Wood (The Wood Brothers; Medeski, Martin and Wood) and Oliver himself. Oliver says of the T's, "Coming from a brother band, I especially appreciate the T Sisters. The soul of the family comes through their combined voices, and they create that sound that only family can get.
https://tsisters.com/
www.instagram.com/tsisters/
https://www.facebook.com/tsisters
https://twitter.com/TSistersmusic
https://www.youtube.com/tsisters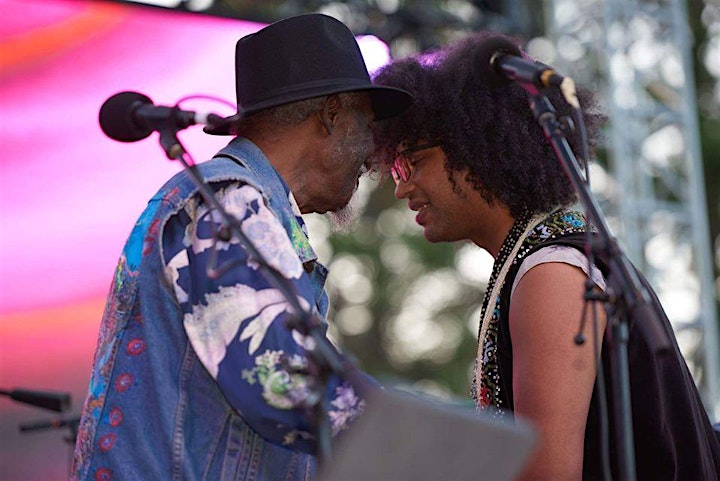 Lester Chambers, member and lead singer of the 1960s soul rock group well-known for their 1968 hit "Time Has Come Today," and his son Dylan are The New Chambers Brothers, bringing soul, funk and that electrifying Chambers energy to the stage.
www.facebook.com/TheNewChambersBrothers
Venue Information:
Club Fox
2209 Broadway
Redwood City, CA, 94063