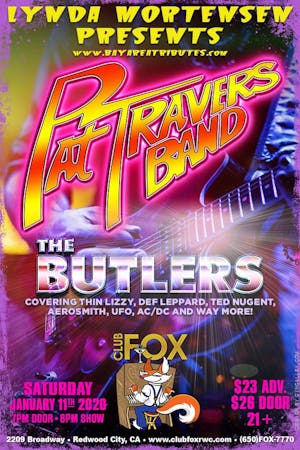 Bay Area Tributes Presents
Pat Travers Band
The Butlers
$23.00 - $26.00
Sales Ended
Bay Area Tributes presents legendary axeman - Pat Travers.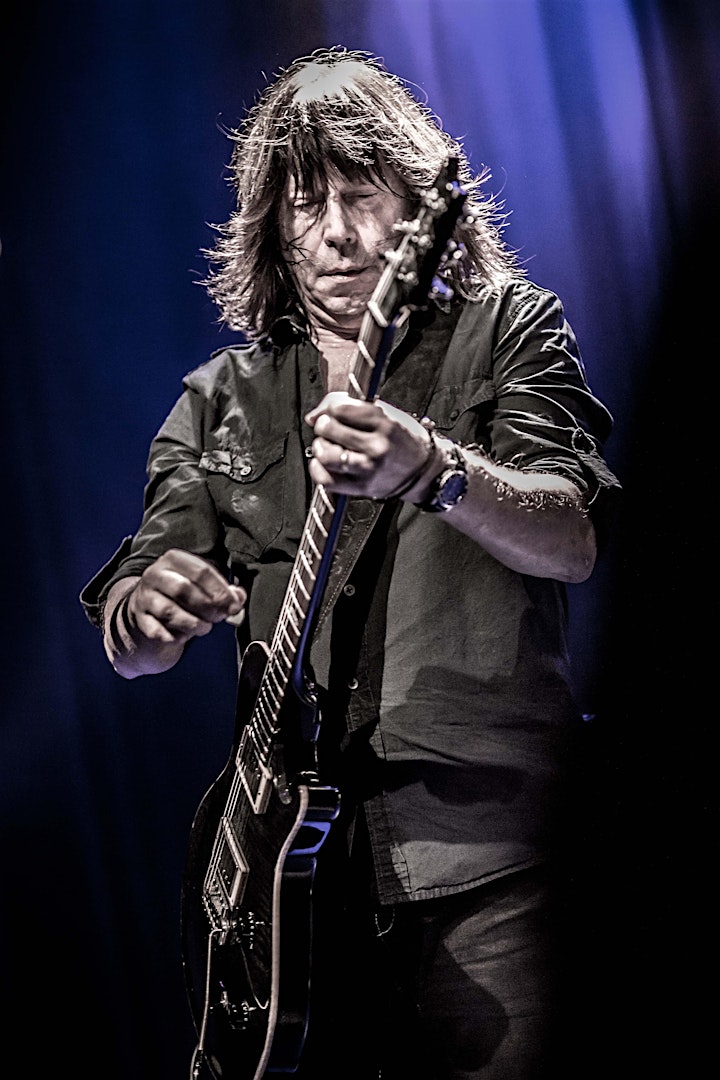 Canadian born Pat Travers may be best known for his hits "Boom Boom (Out Go The Lights)," Snortin' Whiskey" and "I La La La Love You" from the "Valley Girls" film soundtrack. But it's his live show and superior guitar work that has earned him legions of loyal fans since he burst onto the international rock scene in the late 1970's.
"One of rock's great journeymen and survivors."
-Vintage Rock
"One of the hottest axemen on the scene."
-Paste
"He rocked, swayed and flowed like a Mac truck speeding through a subway tube"
-Standing Room Only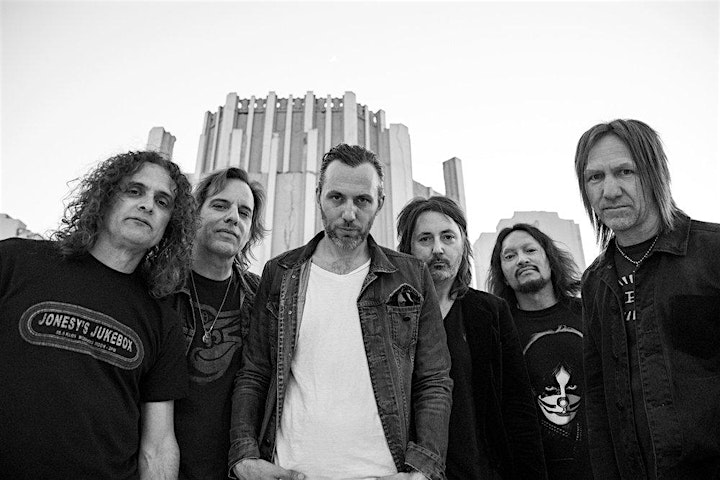 Featuring members & ex-members of Jetboy, Death Angel, Exodus, Ruffians, Immigrant & American Heartbreak, The Butlers are a Rock 'n Roll band out for nothing more nor less than a good time.
These boys always deliver a raucous set of all your favorite rock tunes from the 70's with a constant flow of all-star guests; members of Ted Nugent, Alice Cooper, Chuck Prophet, The Blasters, Machine Head, Fuel, Tesla, Death Angel, LA Guns, Testament & Fang have all sat in with the band.
On this pedigree, The Butlers have become known as The Vintage Rock n Roll party on 10 legs (sometimes 12).
Voice | Graham Butler
Guitar / Craig Butler
Guitar / Billy Butler
Bass / Michael Butler
Drums / Andy Butler
Keys / Michael Butler II
Venue Information:
Club Fox
2209 Broadway
Redwood City, CA, 94063