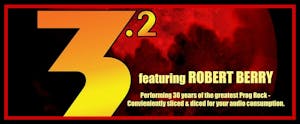 "NIGHT OF THE LIVING PROG - 3.2 Featuring ROBERT BERRY" at Club Fox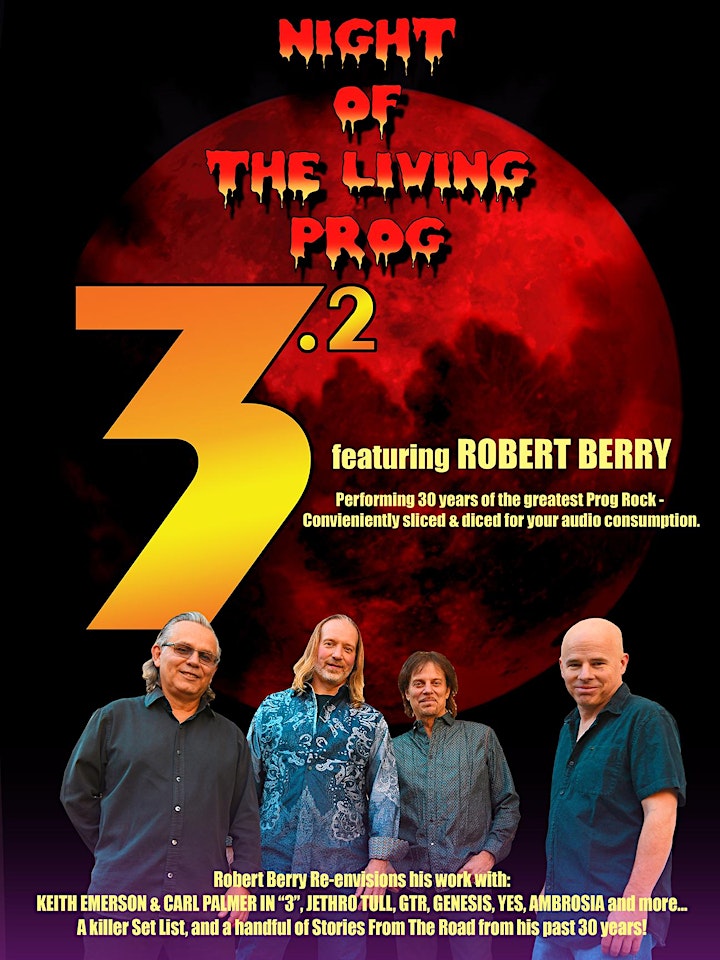 3.2 is a reboot of the original "3" project, centered on Robert Berry's amazing talents.
Robert Berry is an American musician, songwriter, and producer. He's co-written with Steve Howe for the band GTR, and is a former Ambrosia band member. He earned international acclaim for his powerful version of the Yes's "Roundabout" for Magna Carta, drawing some to anoint him as a "crafty American version of Trevor Rabin", an honor Berry seems too humble to talk about. Berry and Keith Emerson formed "3" in the 1980's along with Carl Palmer, and had the #9 Billboard hit "Talkin' Bout". Their debut album "To The Power of 3" on Geffen – a label known at the time for their stable of notable artists such as Peter Gabriel, charted respectably.
3.2 featuring Robert Berry Live is More Than Just a Concert – It's An Event: With his 30 year history of playing side-by-side with many of Prog and Rock music's elite, Berry has a deep well of enlightening tales to share and his warm personality, spontaneity and approach allow him to appeal to fans of many musical genres. More than just a concert, these shows will have the songs and the road stories and recollections behind those storied songs.
Band Lineup
Robert Berry – vocals, bass
Jimmy Keegan – drums, vocals
Paul Keller – guitars, vocals
Andrew Colyer – keyboards, vocals
http://www.robertberry.com/
Venue Information:
Club Fox
2209 Broadway
Redwood City, CA, 94063