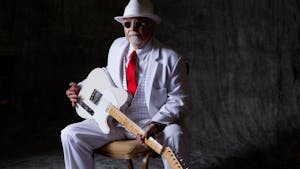 CLUB FOX BLUES JAM - ANNUAL HALLOWEEN PARTY
Gary Nicholson aka Whitey Johnson
Gary Nicholson is a #1 hit songwriter, two-time grammy winner, recording artist, world traveling performer and session guitarist.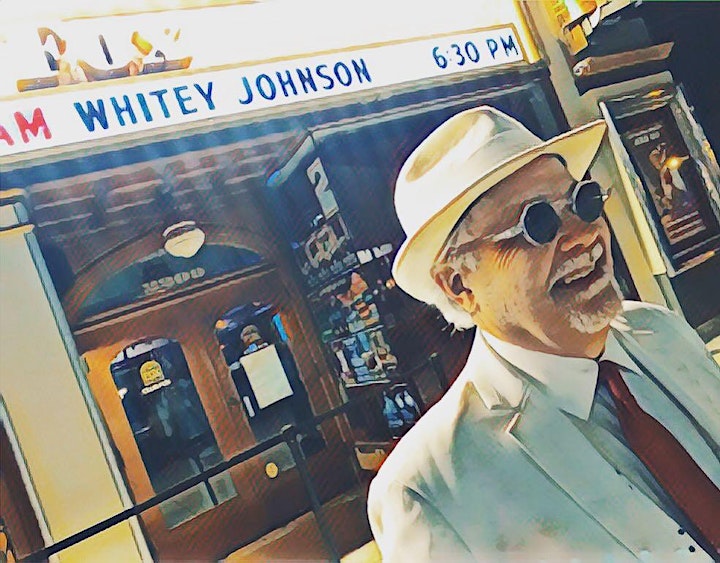 In 2006, Gary Nicholson was nominated to the Nashville Songwriter's Hall of Fame, in 2011 he was inducted into the Texas Songwriter's Hall of Fame. There are over five hundred recordings of his songs in various genres including country, rock, blues, folk, bluegrass, and pop by such diverse artists as BB King, Garth Brooks, Bonnie Raitt, George Strait, Fleetwood Mac, Willie Nelson, Vince Gill, Etta James, John Prine, Dixie Chicks, Don Williams, Stevie Nicks, Buddy Guy, Emmylou Harris, Keb Mo, Ringo Starr, George Jones, The Neville Brothers, Reba McEntire, Robert Plant, Waylon Jennings, Patty Loveless, Kenny Chesney, Guy Clark and the list goes on.
Whitey Johnson is a recently discovered blues singer/songwriter/guitarist from Texas, now living in Tennessee and performing worldwide. There are various stories about Whitey's past. He has made his living making music for well over thirty years, yet has remained relatively unknown, having only recently recorded his debut album. But one known fact is that under the psuedonym Gary Nicholson his songs have been recorded by such blues greats as BB King, Etta James, Bonnie Raitt, Keb Mo, Delbert McClinton, Gatemouth Brown, James Cotton, Junior Wells, Shemeka Copeland, John Mayall and many others. He also won a Grammy as producer of the Best Contemporary Blues Record 2001, Delbert McClinton"s "Nothing Personal".
Whitey describes his style as " Feel Better Blues" with songs such as "Use the Blues (To Make You Feel Better)", "Worry Be Gone", "Leap Of Faith", and "Better Off With The Blues". He learned to play guitar watching Texas legends Freddy King, Lightnin Hopkins, Mance Lipscomb, then fell in love with Robert Johnson, Muddy and Wolf and the songs of Willie Dixon. He brings a deep respect for all his heroes to his own style. His band includes Colin Linden, Tom Hambridge, and Dave Roe who all have many credits having worked with artists such as Chuck Berry, Johnny Winter, Lynryd Skynrd, Johnnny Cash, and many others.
Why Whitey? Whitey Johnson was born when Gary Nicholson wrote a short story about an amazing guitar player he saw perform at a fair in his hometown Garland, Texas. This guitarist, who covered everyone from BB King to Jimi Hendrix, was a black albino and his family called him Whitey. At the end of the story Whitey dies when a church is burned by the Klan. Now when Nicholson performs as Whitey he invokes the spirit of the blues music he has loved all his life. With deepest respect for all the great founding fathers of the blues, and songs that reflect his own unique point of view, Whitey Johnson lives on.
https://whiteyjohnsonmusic.com
Venue Information:
Club Fox
2209 Broadway
Redwood City, CA, 94063