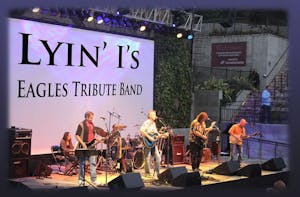 POSTPONED - LYIN' I's - Eagles Tribute Band w/The Refugees
CLUB FOX welcomes Lyin' I's - The Bay Area's Premier Eagles Tribute Band w/The Refugees - Tom Petty Tribute!
Rich Duarte conceived the idea of an Eagles Tribute Band in Dec 2007. A drum set veteran--his first band was a Rush cover band, as well as a drum composer, most recently with his long-time cinematic instrumental rock band, Maximum Indifference, Rich was drawn to Don Henley because he both played set and sang. Rich took up the mic and the Eagles' beats--quite an escape from his powerful, attitudinal work with Max Indiff and Rush's beats.
Placing an ad on SF Bay Area Craigslist, he quickly found singer/guitarist David Goodin, a long time country/rock player, seeding the group. Marc Hill soon joined, adding talk box, slide guitar and harmony vocals. Marc is also the band's Eagles historian. Doug Nolan, the bassist, joined the band in late March 2009. Doug not only plays bass, yet sings bass, rounding out the harmonies. Thu Powell is an accomplished percussionist, playing keyboard for those selections that require that all important sound. Recently joining the band is guitarist, Gregg Cook. His lead playing and country licks put the final polish on the band's sound.
Our sets include classics like "James Dean, Take It Easy, Already Gone, Those Shoes, Hotel California" and newer hits such as, "How Long, No More Cloudy Days, What Do I Do With My Heart".
http://www.lyinis.com/theband.html
https://www.facebook.com/LyinIs/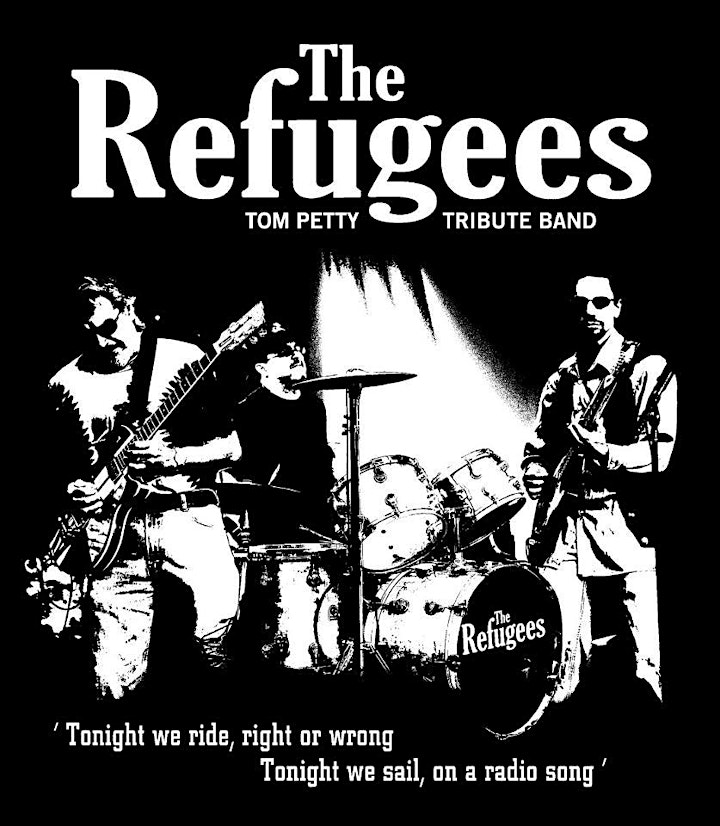 The Refugees have been entertaining Bay Area crowds since 2007, bringing the music of Tom Petty & the Heartbreakers to local stages with a stunning level of realism. Voted the top tribute band in the S.F. Bay Area in 2009, their extensive song catalog includes all of Petty's hits with the Heartbreakers as well as his solo work and other side projects like The Traveling Wilburys and Mudcrutch.
Recreating all the signature guitar solos and rich vocal harmonies down to the smallest detail, The Refugees can make even die-hard Petty fans feel like they are at another Tom Petty concert.
Venue Information:
Club Fox
2209 Broadway
Redwood City, CA, 94063