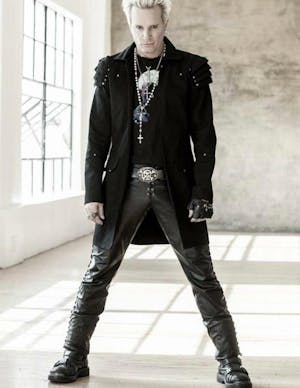 CLUB FOX welcomes Generation Idol w/Careless Whisper!
Generation Idol performs an unforgettable night of classic Billy Idol music spanning almost four decades. The band faithfully captures the spirit of Billy Idol live in concert playing such mega-hits as "Mony Mony", "Dancing With Myself", "White Wedding", "Rebel Yell", "Cradle Of Love", "Hot In The City", "Flesh For Fantasy", and "Eyes Without A Face". Going on their 5th year performing, the band has wowed crowds in major cities across Texas, Georgia, Arizona, New Mexico, Oregon, Ohio, Nevada, and their home state of California.
Veteran Las Vegas performer Craig Knight uncannily personifies the oft-sneering swagger and rugged baritone of Billy Idol in his aptly named band, Generation Idol. Now joined by Ben Morris as Steve Stevens, Knight's faithful tribute to Billy Idol is a nostalgic flashback that transports you right back to the "totally awesome 80's". An amazing performer, vocalist and spot-on Idol look-alike, Vocalist Craig Knight had an extended residency with Planet Hollywood's "Superstars on Stage" show at Las Vegas' V Theater,, and has performed for Vince Neil's Las Vegas Outlaws Arena Football League halftime show at the Thomas & Mack Center as well as the "Rock Fantasy Tribute Show" at Hooters Casino & Hotel in Las Vegas.
The band has been hired for events sponsored by iHeart Radio, Xbox, 7-11, Allstate, and Coca-Cola.
Attendees of Generation Idol's April 6, 2016 performance on AXS TV's "The World's Greatest Tribute Bands" were blown away by Craig and his band, raving about the group immediately after the show:
"Best Billy Idol Tribute band EVER!!!"
"I don't hear a difference. They're amazing. They sound just like 'em. I think Billy should be proud!"
"The energy was off the charts – best thing I've seen."
"The way he (Craig Knight) got everybody to motivate and sing along – I mean, it was like everybody in unison."
"He's more Billy Idol than Billy Idol himself."
"Oh! It was awesome!"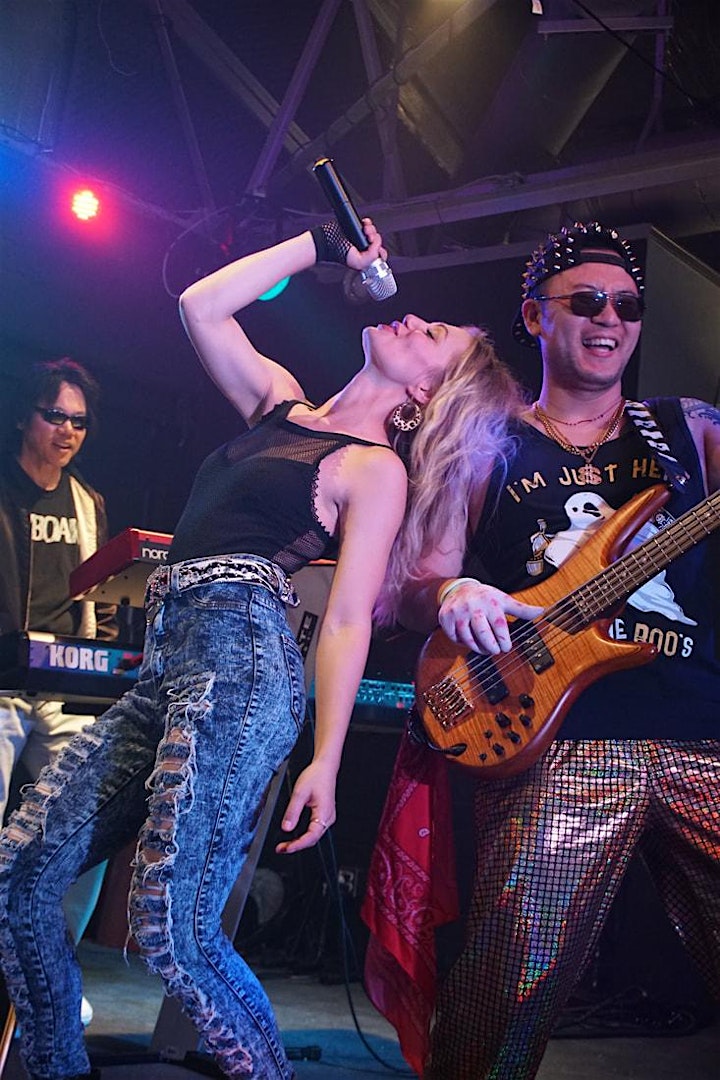 If you like big hair, crazy fashions, and the best 80's rock and pop music...you're going to love Careless Whisper. Experience or re-experience a bump of the ultimate tribute to 80s rock and dance music!! Performing a never-ending stream of everyone's favorite hits, Careless Whisper brings you through a blast from the past. A setlist from Careless Whisper includes all the greatest 80's rock and dance hits keeping the dance floor packed all night long. Their strength is in diversity; the band appeals to a broad range of audiences. Traveling far and wide for nightclubs, corporate events, fundraisers, and festivals, Careless Whisper carry their party band energy around the Bay area.
Venue Information:
Club Fox
2209 Broadway
Redwood City, CA, 94063