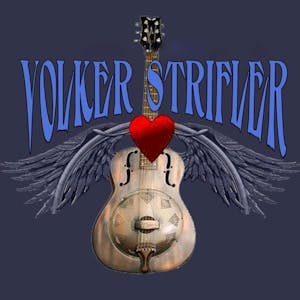 Long associated with The Ford Brothers, VOLKER STRIFLER brings his rootsy brand of soulful blues to THE CLUB FOX BLUES JAM.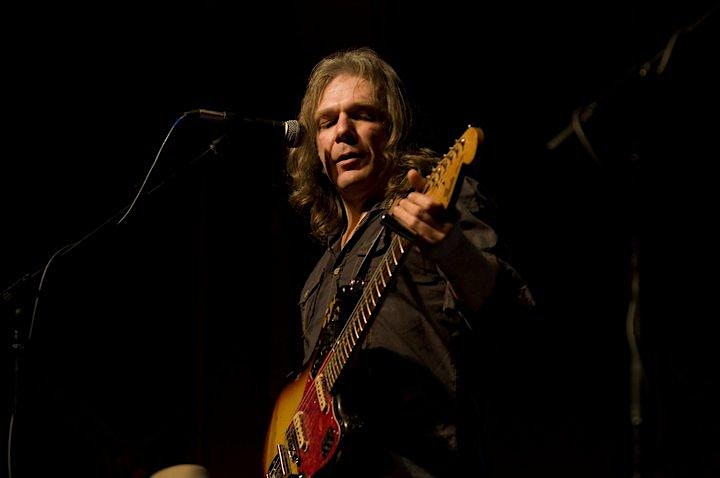 Volker Strifler's creative style of Blues/Roots are innovative explorations into Rock, Jazz, and Latin rhythms, with several stops in New Orleans along the way! This German-born guitarist-singer plays with a perfect blend of fire and restraint along with the clarity of Duane Allman. The pace is fast, often frenetic, but the mixture of styles has the feel of controlled turbulence, drawing you into a whirlwind of tightly meshed crosscurrents. Most of all – the music is FUN!
As a longtime associate of the famous Ford Brothers Blues Band (Patrick, Robben, and Mark), Strifler has proven his mettle as a guitarist and singer a long time ago and has become increasingly popular on the Northern California circuit as well as regionally and in Europe. He states "My goal is to give the listener a sense of hearing something they won't hear anywhere else."
He has an innate understanding of the language of music. His songwriting and arrangements skillfully communicate that Blues is feeling more than a style, while his compelling, soulful voice conveys the stories in his songs with a sensitivity that connects his audience with the hardships and joys of life's shared experiences. Strifler takes a risk with a freedom that pushes his musicianship in an innovative direction, drawing from a broad palate of musical color to experiment with the Blues – taking the listener to the outer limits of the genre.
While he has recorded and/or toured with many of the top modern blues artists like Robben Ford, Chris Cain, Garth Webber and the Ford Blues Band, he has spent time learning from legends like Lowell Fulson. Strifler proves that "blues" is a feeling more than a style, giving his tunes a solid anchor but not confining himself to genre clichés.
"Volker Strifler is a beautiful singer and a powerful guitarist" states Robben Ford. Spiced with the British flavor of Peter Green and Eric Clapton and infused by the stylings of artists like Wes Montgomery and Ry Cooder, Strifler creates music that ranges from modern Blues rock to soulful chunky back beats reminiscent of mid 50's R&B ballads, blending it all with country blues/roots and touches of jazz. The mixture is topped off with Strifler's laid back, husky vocals producing the seductive magic of music performed with deep conviction and amazing originality.
Venue Information:
Club Fox
2209 Broadway
Redwood City, CA, 94063