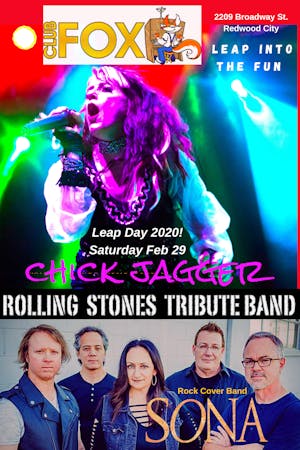 Club Fox welcomes two great bands - CHICK JAGGER - Rolling Stone Tribute Band and Powerhouse Rock Cover Band - SONA!
Leap into the fun at this rawkin' show on Leap Day! Sona will warm you up with killer covers of tunes from the likes of AC/DC, Led Zeppelin and Heart. Chick Jagger then brings it home with a long set of classics and deep cuts from the world's greatest rock 'n roll band, The Rolling Stones. This show is a must-see for any rock fan, and a killer way to spend your leap day! Come on out and join the fun!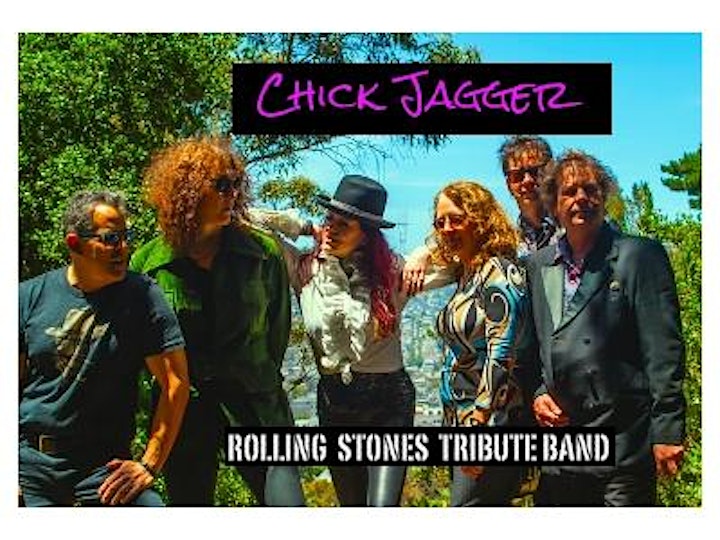 Chick Jagger is America's ONLY chick-fronted Rolling Stones tribute band!
Chick Jagger is a premier, high-energy tribute to the Rolling Stones. Known for their captivating and unique stage act, the band churns out a unique take on tunes spanning the Stones' long career.
https://www.chickjagger.com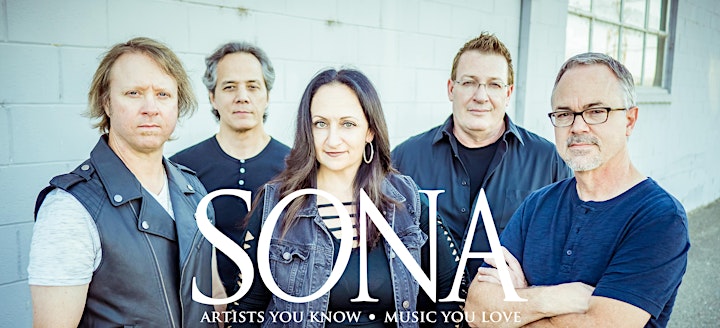 Fronted by powerful vocalist Sona Lofaro, SONA breathes new life into some of the biggest hits by artists such as Journey, Led Zeppelin, Heart, Pat Benatar, P!NK, Van Halen, Bon Jovi, AC/DC, Boston, TOTO and many others!
https://www.sonatheband.com
Venue Information:
Club Fox
2209 Broadway
Redwood City, CA, 94063