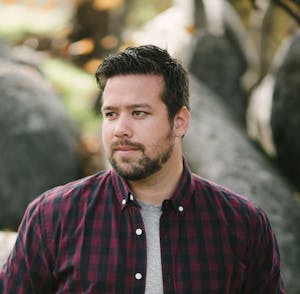 Club Fox welcomes back The Brandon Pasion Band!
Brandon Pasion is back for an unforgettable hometown show! Sounds echoing country, rock and blues are sure to make you want to move and even sing along. Brandon has spend the last 3 years touring up and down the west coast, sharing the stage with artists like Easton Corbin, Marshal Tucker Band, Kelly Pickler, Brandon Lay and more! Don't miss this incredible opportunity to see an amazing intimate show that you won't forget!
Singer-songwriter Brandon Pasion writes to tell our collective story. His heart-driven lyrics and melodies call back to the timeless storytelling of country music's glory days, supported by clean, powerful vocals that reveal his jazz roots and impeccable artistry.
Since the release of his first album, All I Ever Want, in 2015, Brandon has shared the stage with country superstars Clay Walker, Kellie Pickler, and many of the Central Valley's best local acts. He's toured up and down the West Coast, headlining conferences, concerts, vineyards, and beer gardens from Victoria, B.C. to San Diego. This fall, he'll return to the studio to record his collaborations with legendary country songwriter Larry Bastian of "Rodeo" and "Unanswered Prayers" fame. Brandon's goal - every show, every story, every crowded bar, shot of whiskey, and packed late-night dance floor - is to bring back the beating heart of country music, one unforgettable song at a time.
www.brandonpasion.com
www.facebook.com/brandonpasionmusic
www.instagram.com/brandonpasionmusic
Venue Information:
Club Fox
2209 Broadway
Redwood City, CA, 94063