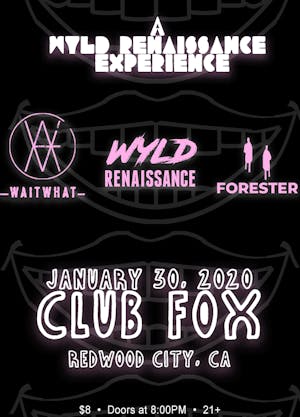 Wyld Renaissance, Club Fox, and Lowkey Lifestyle
A Wyld Renaissance Experience Featuring Forester and Waitwhat
CLUB FOX welcomes "A Wyld Renaissance Experience Featuring Forester and waitwhat"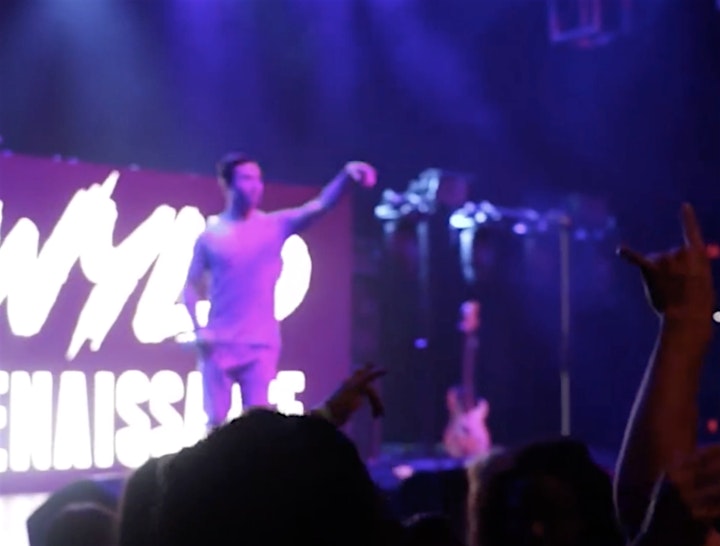 A night of bass and melody, curated by Wyld Renaissance. See Wyld performing alongside fellow CA natives, Forester and waitwhat, with exclusive sound and lighting that's sure to have you tearing up the dance floor. Get stoked for a dynamic experience of getting up, down, and sideways together as part of the Wylding family.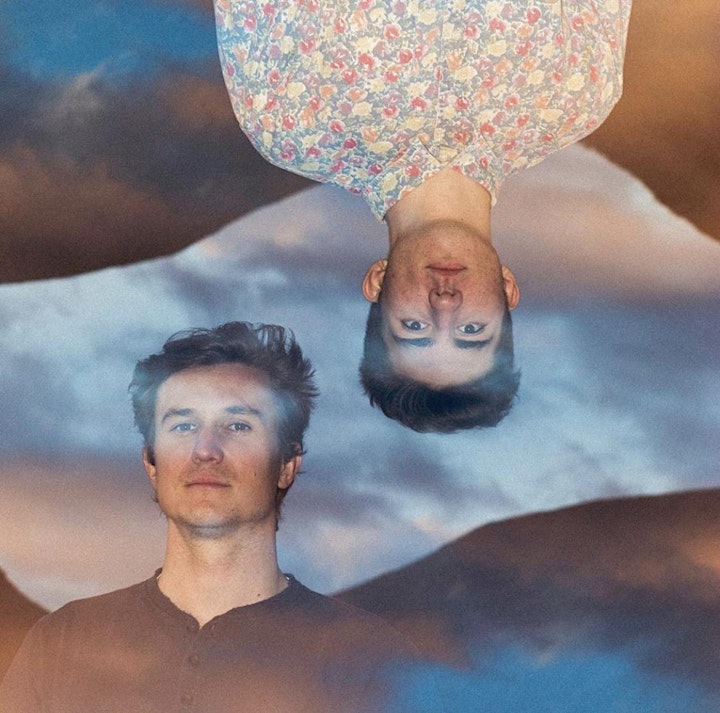 By combining synthetically produced sounds (city) and organically derived elements (nature), "Forester" has crafted a unique sound that integrates indie acoustic folk elements with the energy and structure of modern popular music. By interweaving self-reflective lyrics in this style, they explore themes like lost love, the search for passion, and the healing properties of nature.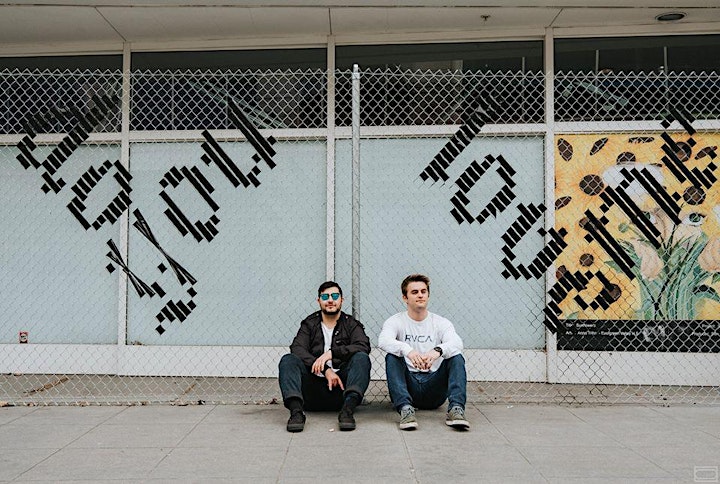 "waitwhat" is a DJ/producer duo from the bay area.
Venue Information:
Club Fox
2209 Broadway
Redwood City, CA, 94063